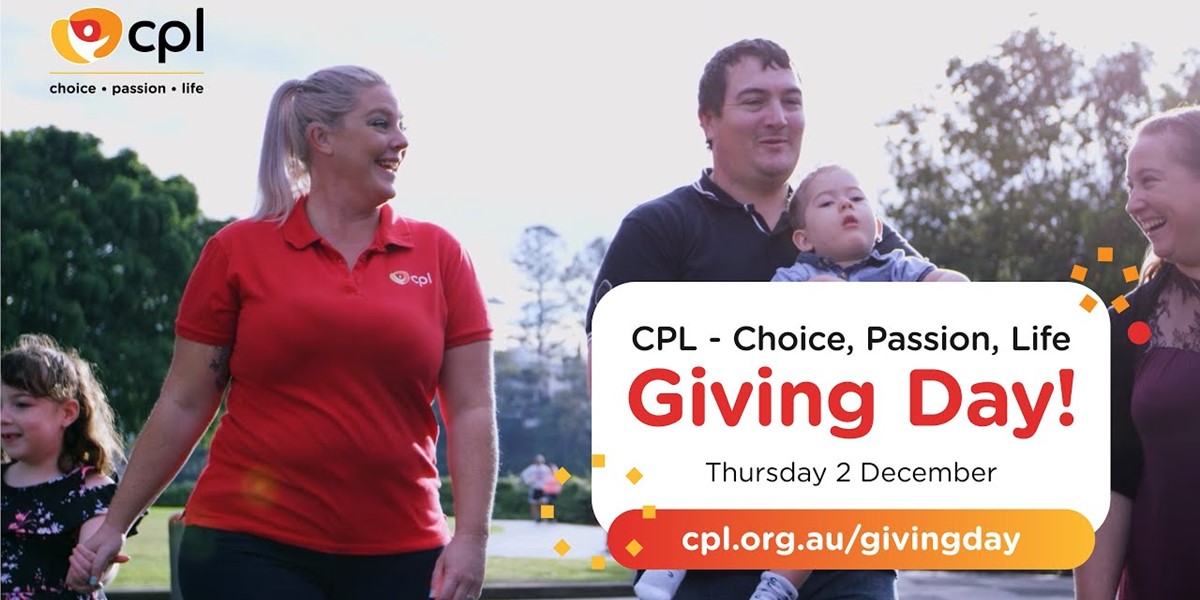 This year we were lucky enough to be a part of the inaugural CPL Giving Day that was held on Thursday 2 December 2021.    
As Corporate Partners, we were able to help CPL raise over $190,875 which was a massive $20,875 over their original goal of $170,000.
The funds raised will be dedicated to removing barriers for people with disability to create a better world.
What a truly fantastic effort for all involved in this event and we can't wait to see what the CPL Giving Day 2022 brings.